New Features in Notability 11.0
Notability Gallery allows Notability users to publish and share their notes with other users.
Pricing changed. Now (as of 12/2/2021), there are free and premium versions:

Most features of Notability are free, including unlimited note edits, 12 favorite tools, basic paper templates, iCloud sync, and auto-backup.
The premium version requires a subscription that is $11.99 per year (with a 20% discount that is currently offered). The premium version inclusions math conversion and regularly updated content (yearly planners, hundreds of stickers, themes, and journals). I love the yearly planners in Notability, and for $11.99 per year, it's a bargain. One might buy merely a paper planner (or digital planner template) for $11.99, but here, you get all of Notability.

Nested dividers are now possible. I checked, and the dividers back up to OneDrive as nested folders.
Positives
Notability allows you to take notes and record audio, and it syncs your handwritten or typed notes with the audio. You can add pages or additional notes later and your original notes remain synced.

Before Notability, I used Livescribe for this feature, which meant that I had to buy a special pen, special paper, and special ink refills for the pen. Notability has allowed me to go paperless, and it saves money because I no longer have to buy Livescribe products. (I still have several unused Livescribe notebooks and ink refills. I bought extra because I had anxiety that I would run out when I needed them.)

I have a Notability note and recording from 2014 with Lynn Lewis, a colleague who passed away from cancer. I cannot express how moved I felt when I heard her voice in 2021. She was caring, sincere, and helpful. (Ironically, she used to encourage me to take fewer notes and "just listen." I'm glad I didn't listen to her advice then because I can listen to her voice now. I miss her greatly.)

Notability indexes PDFs and handwriting. You can search across all of your notes. So, you can search across multiple PDFs. You can also restrict your search to one directory (or "subject").

It allows you to convert your handwriting to typed text.

Notability offers a 2021 Digital Planner as an additional purchase. I am using it. I like planning by writing.

You can use Stickers. You can also create and save your own Stickers.

It allows you to create public links to notes, but there are pros and cons:
(+) handwriting on the note is OCRed: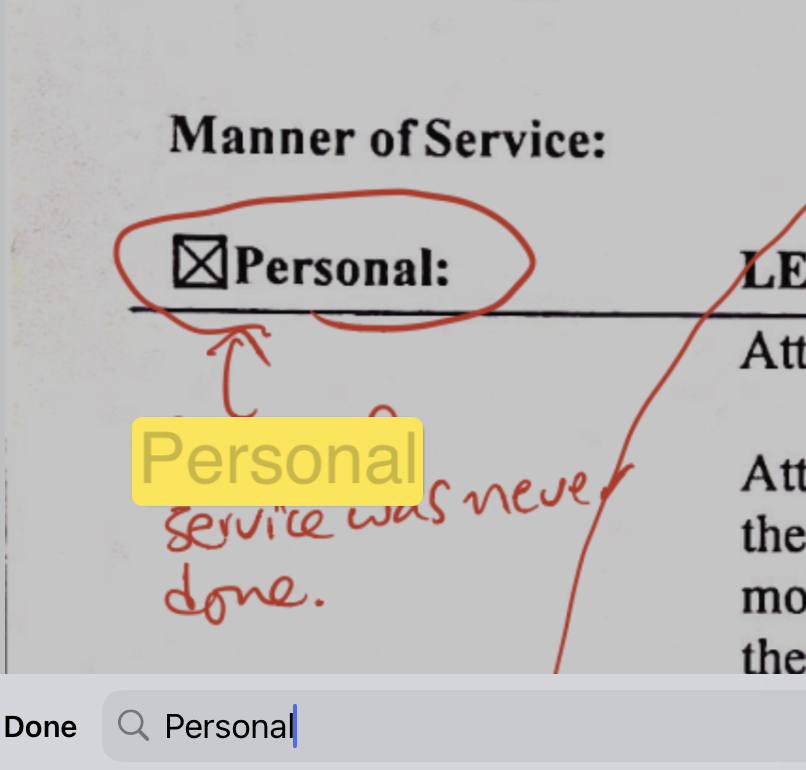 (-) you're limited to 10 notes
(-) the note size limit is only 100 MB (– 100 MB might seem like a lot, but the note for one CLE I attended was 430 MB because I had screen captures of the presentation that I took during the CLE, audio recording, and the handout.)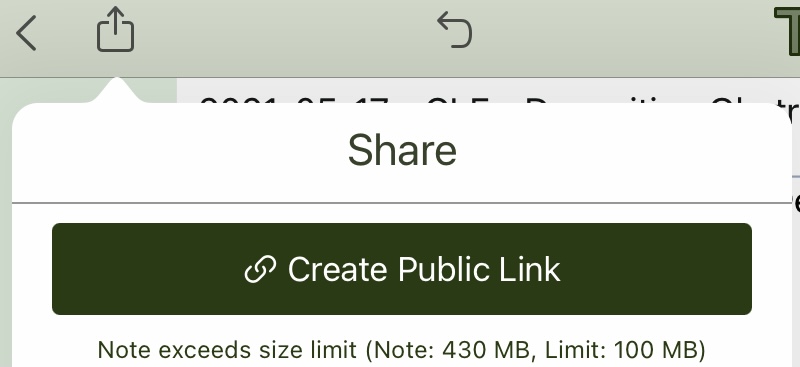 (-) the public note does not include any audio, which obviates much of the benefit of sharing the note publicly, instead of emailing it
Negatives
Notability cannot rotate PDF pages.

You can only copy or move one page at a time.

You cannot create hyperlinks in Notability. See my post on October 15, 2020.

It uses a proprietary file format. (Typically, a proprietary file or database format is a dealbreaker for me. But Notability reduces the impact of this downside in several ways.)

(+) Notability's use of a proprietary file format is mitigated by its continuous backup to a cloud repository, such as One Drive.

(-) PDF annotations made in Notability are present in the backup, but they cannot be edited in another PDF application.
(-) The PDF backup sync is one way. So, for exmaple, an edit done in the PDF on One Drive does not impact the note in Notablity.
(+) You can access the backup PDFs and notes from another app. For example, on my ipad, I use PDF Search to index the Notability backup folder that is in One Drive. PDF Search's capabilities for searching and presenting results is more robust that Notability's.

(+) Notability allows you to export several notes at the same time, which is helpful if you want to stop using the app or if it ceases to be developed.

It does not provide callback URLs to notes.
[Updated 12/2/2021]