LG C1 Now Allows Turning Off Annoying No Signal Message on Screensaver
Disclosure: Some of the links below are affiliate links.
As I mentioned in a previous, I received an LG TV for my birthday, LG OLED65C1PUB Alexa Built-in C1 Series 65" 4K Smart OLED TV (2021).
I've been connecting peripherals to the TV, such as the 2021 Apple TV 4K (64GB) and an old Mac mini (Late 2014) that is now acting as a server for Homebridge.
When devices that are connected to the HDMI ports are asleep, LG shows a beautiful art gallery screensaver. But as so many have osbserved for some time, it ruins the art with an annoying no signal message. Here is a photo shared on an LG webOS User SupportForms post by reeree411 on September 5, 2018: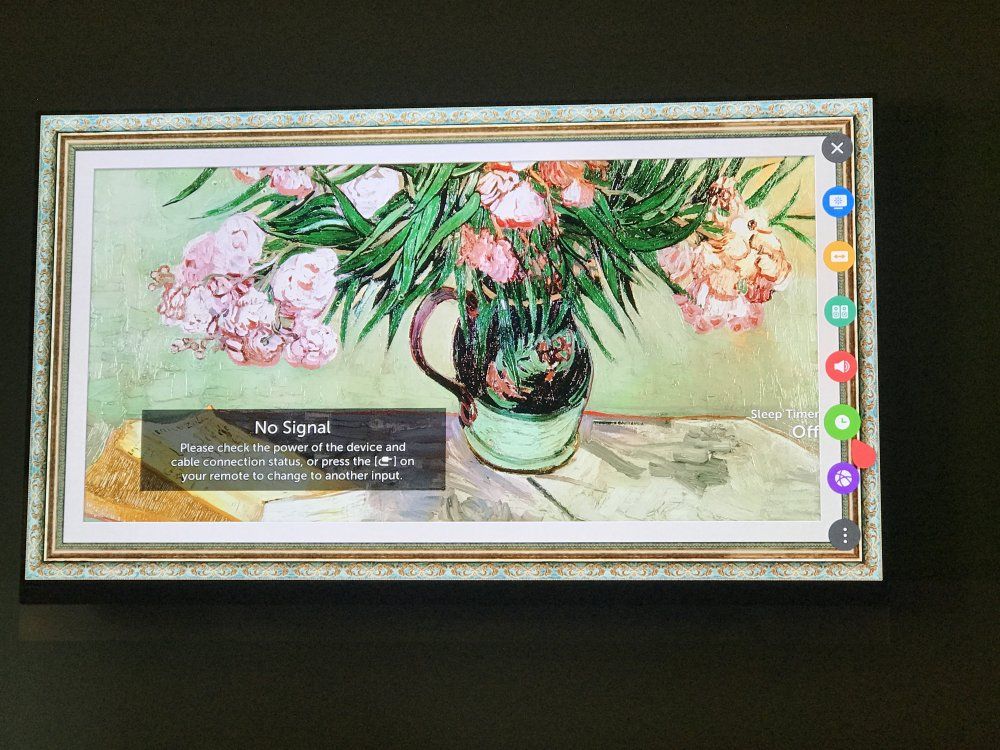 The vehement criticism by Dhana, another LG TV owner, captures customers' frustration with the no signal message:
Is this forum really been read by LG? It doesn't make any sense at all. Why LG is not even considering to introduce an option to disable it. Is it that hard for them to come up with such an option. Just for this one reason I hate LG TV. I am even planning to get rid of LG TV from all my rooms by this thanksgiving and will never buy this one again. Poor customer friendly service .. Very poor indeed.
But as HDTVTest explains in the following YouTube video, LG has finally solved this long-standing issue with its latest firmware update:
Now, users can simply press the red button on their remote to remove the no signal message.
The fix requires upgrading to version 03.20.16 of the firmware. LG has yet to push this update of the air yet. But I installed it mannually by following the steps on LG TV - How to update an LG Smart TV.